Swacket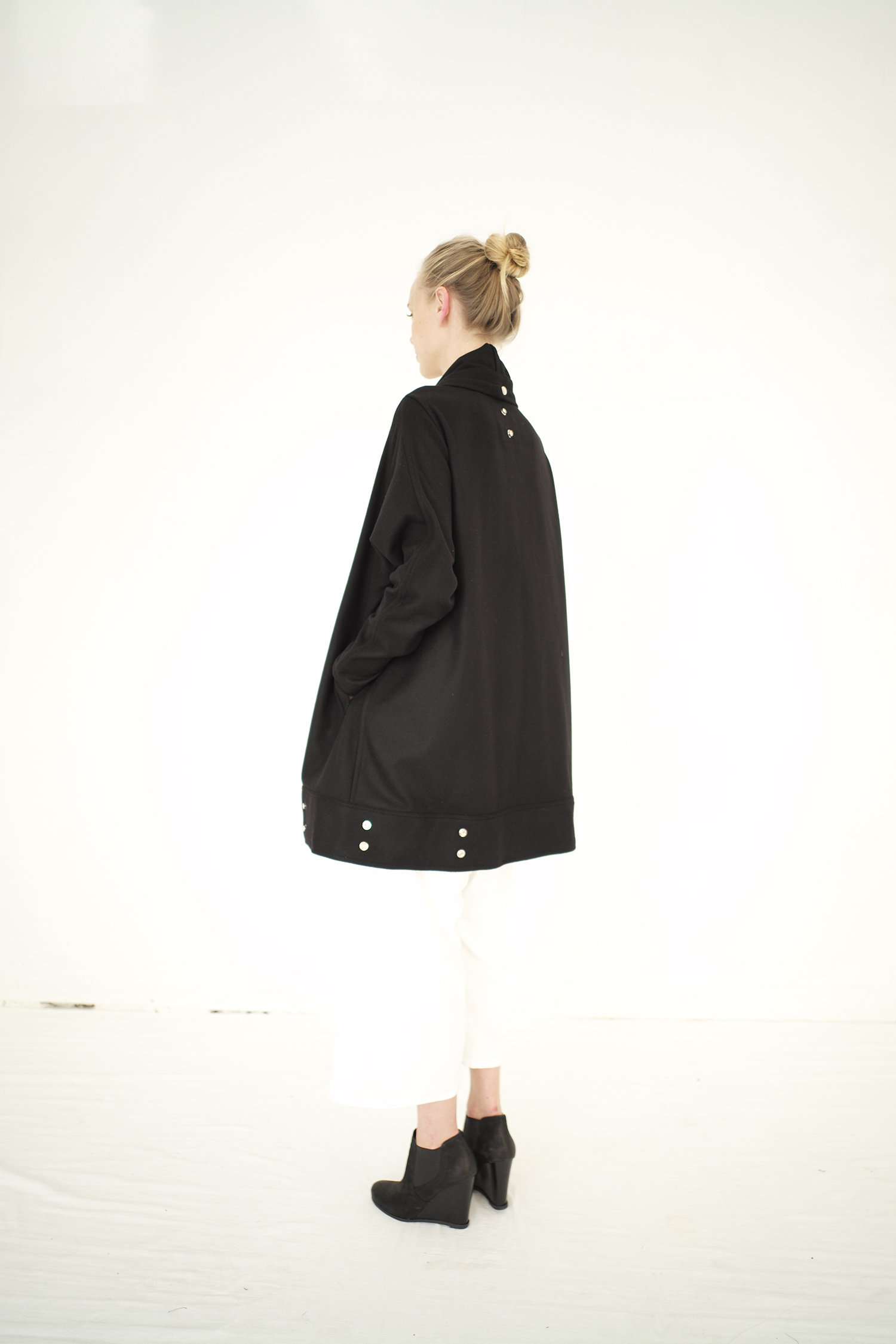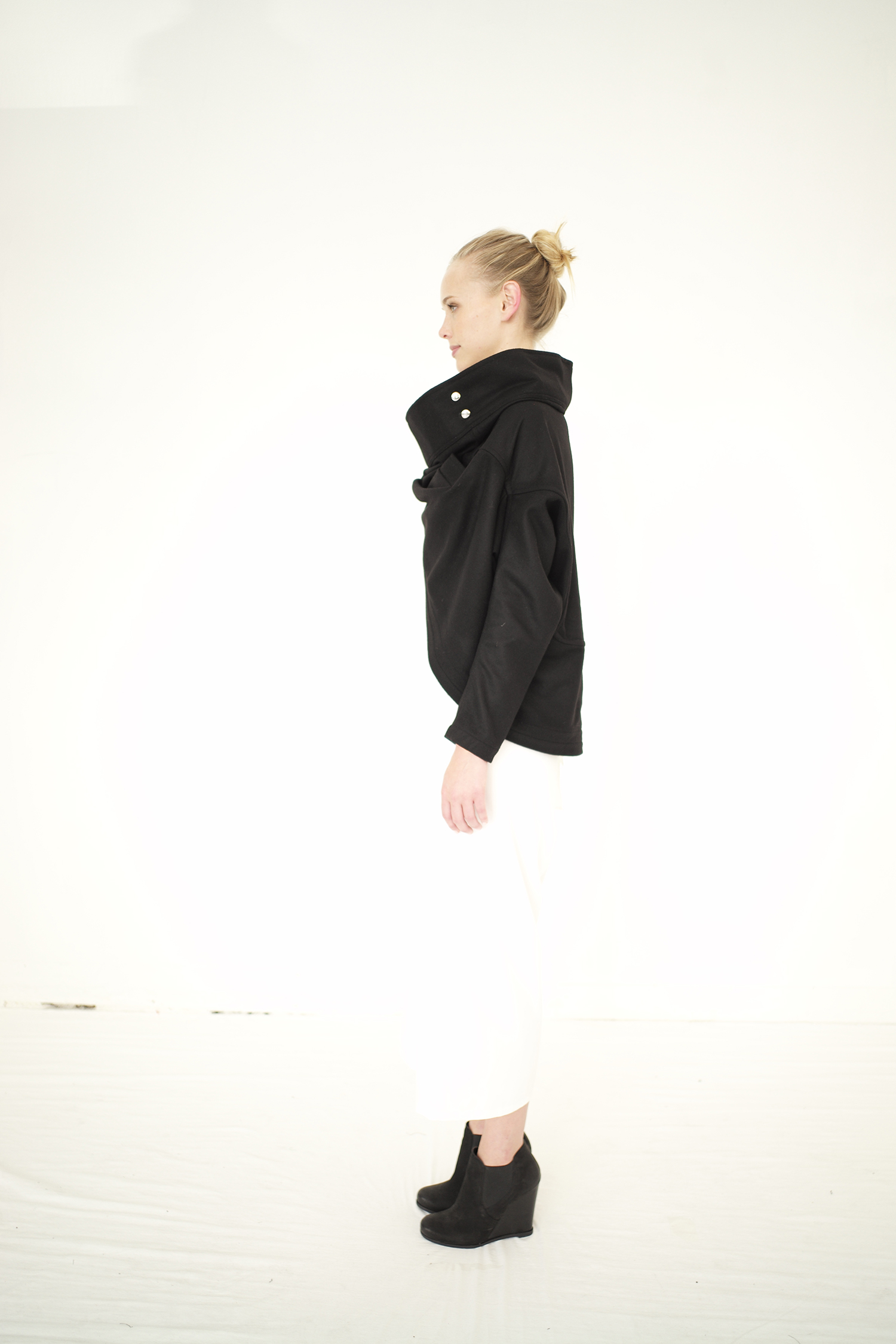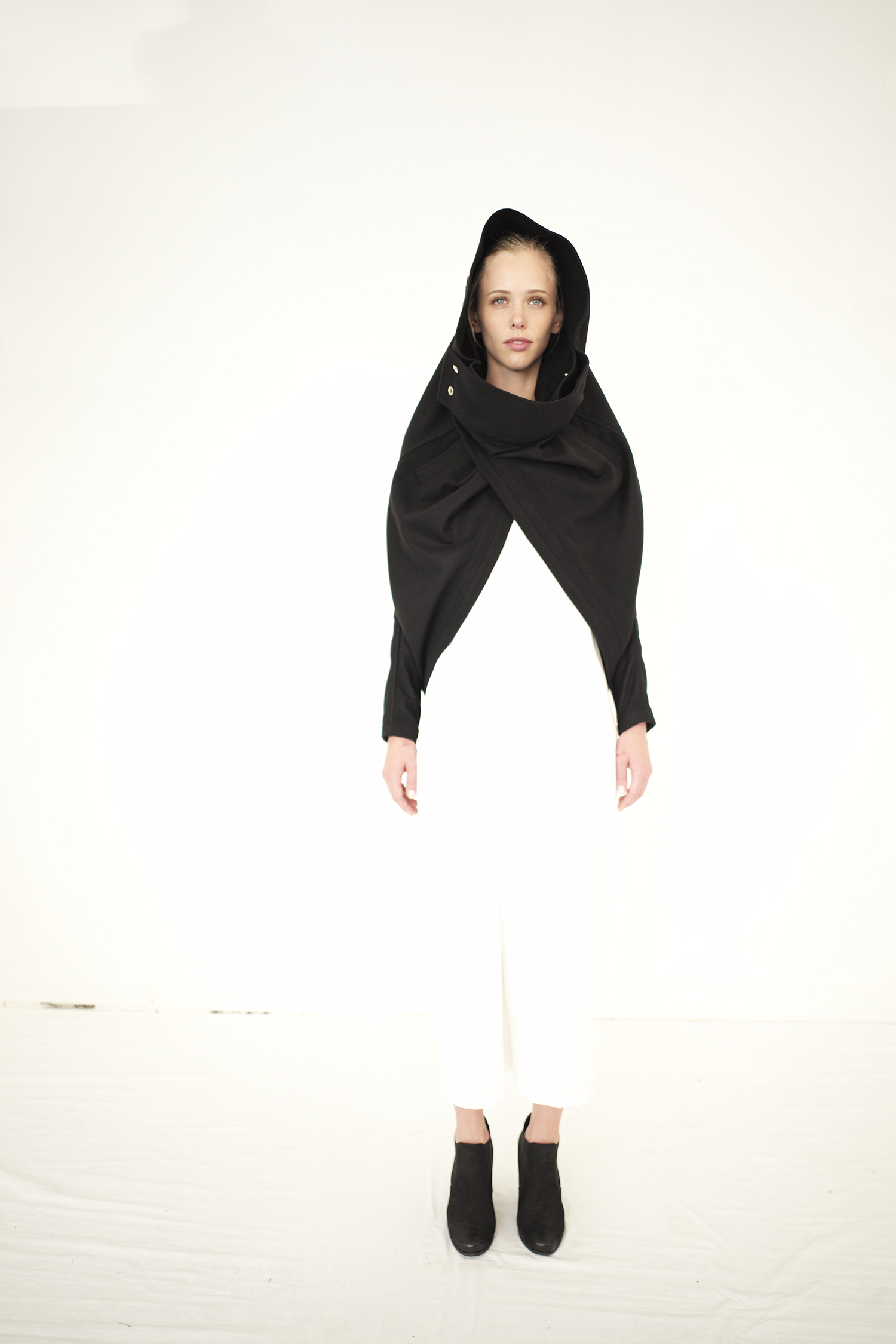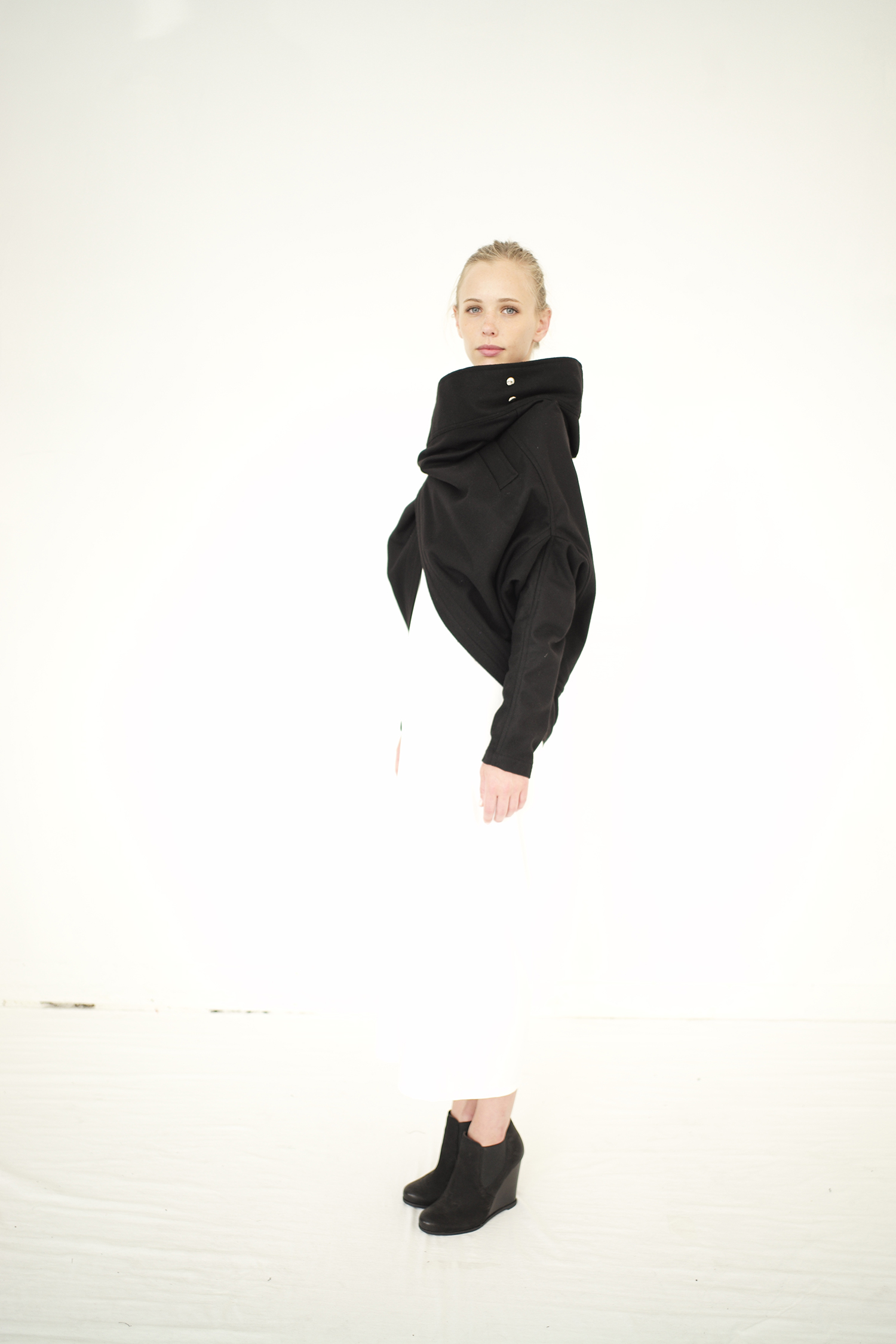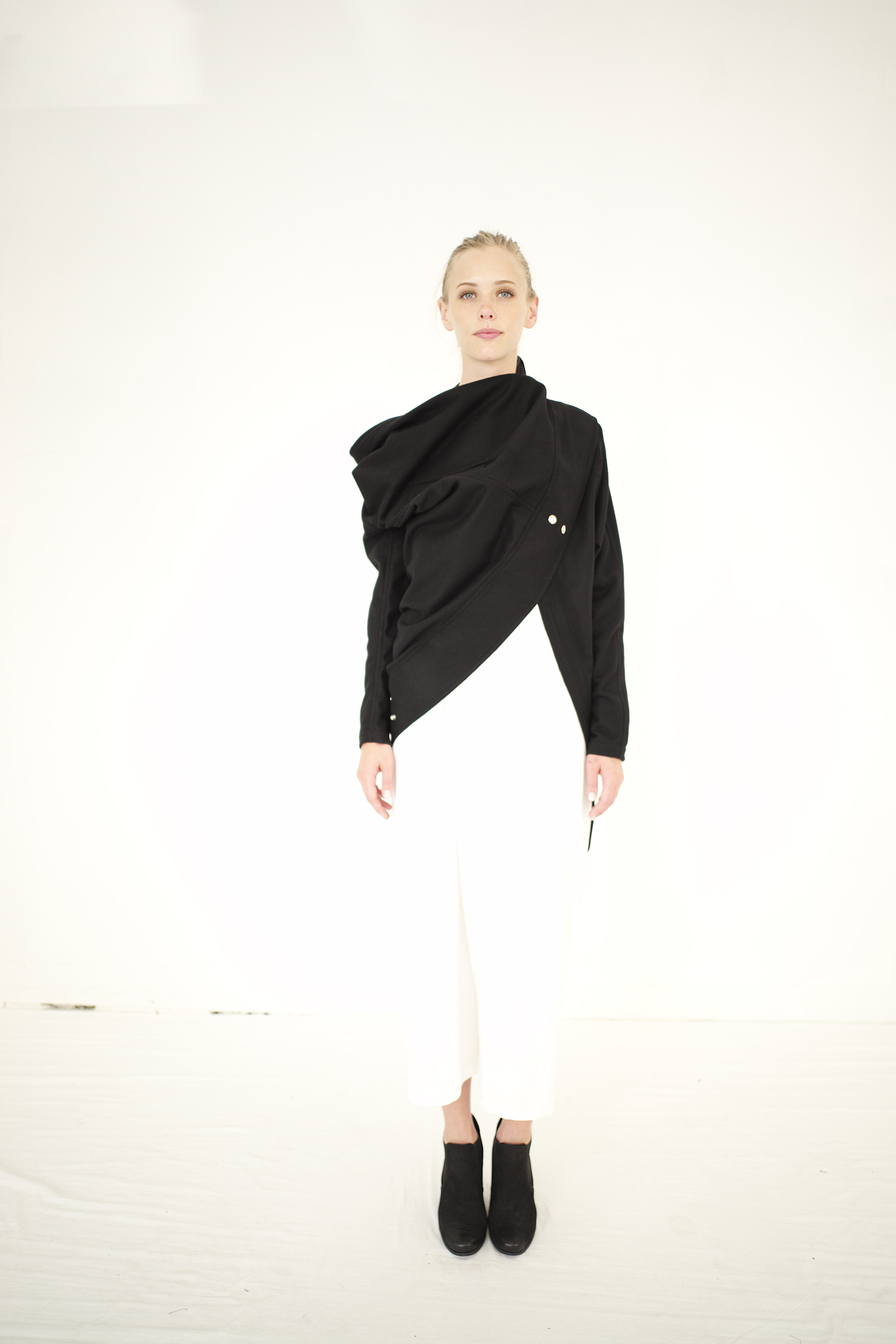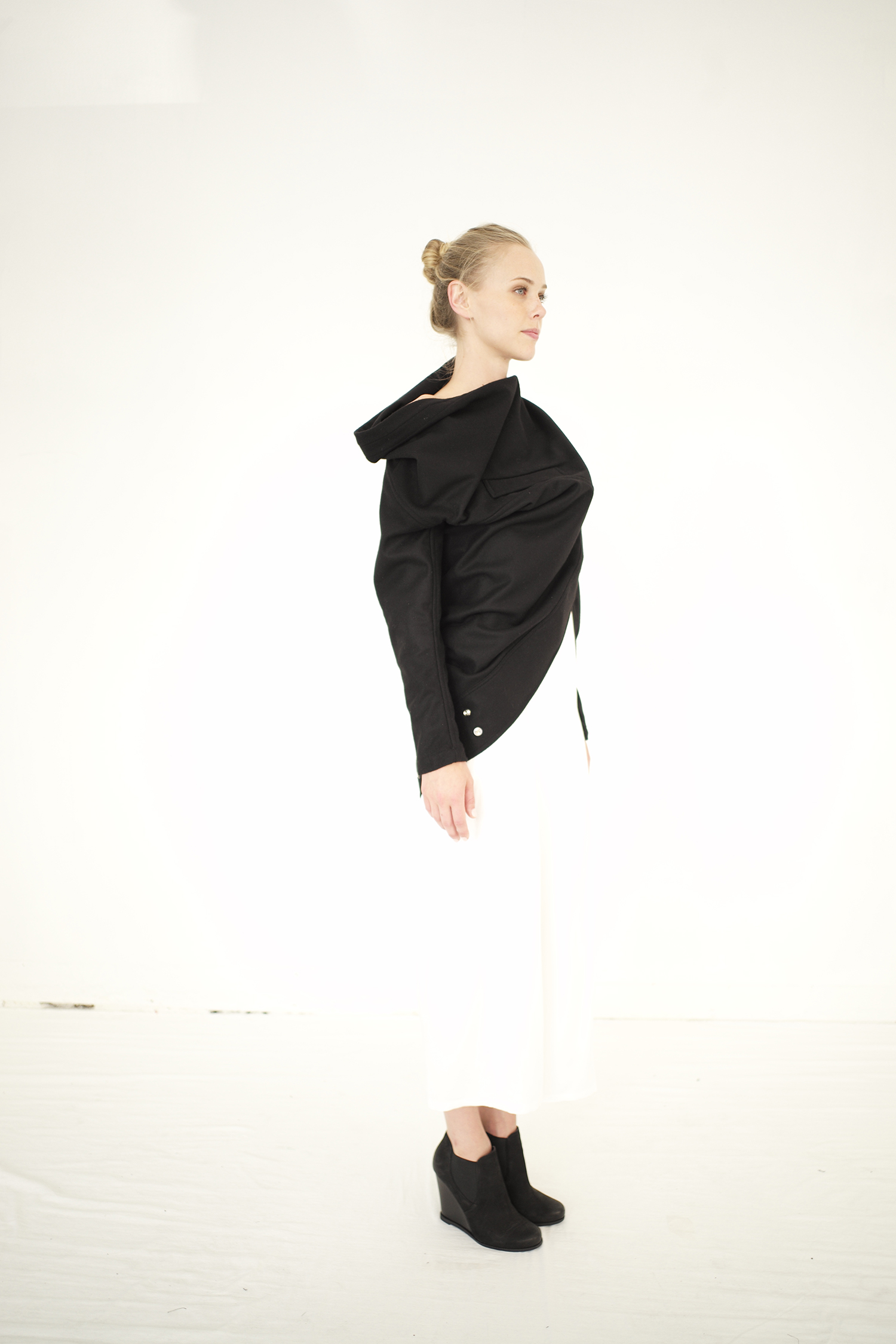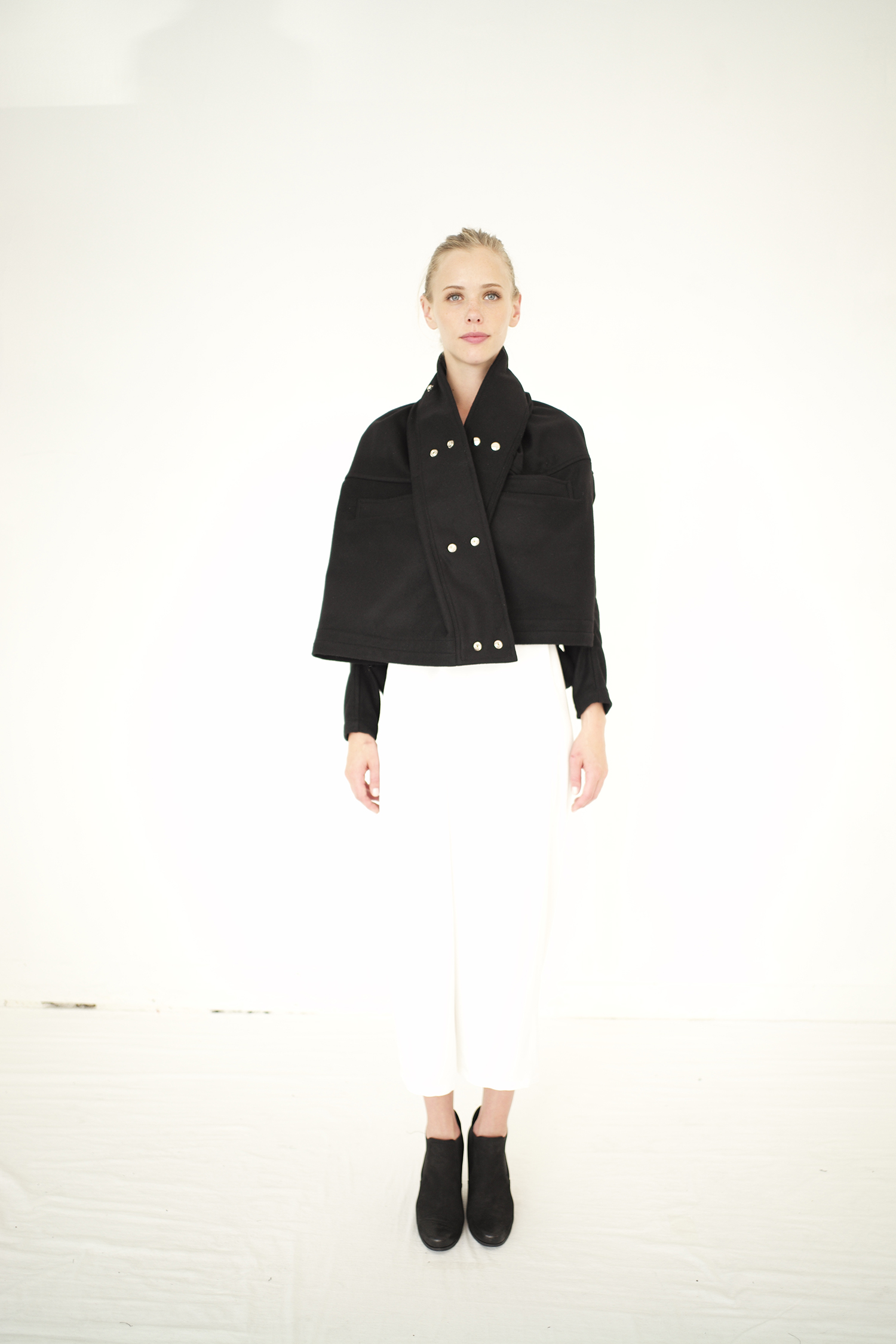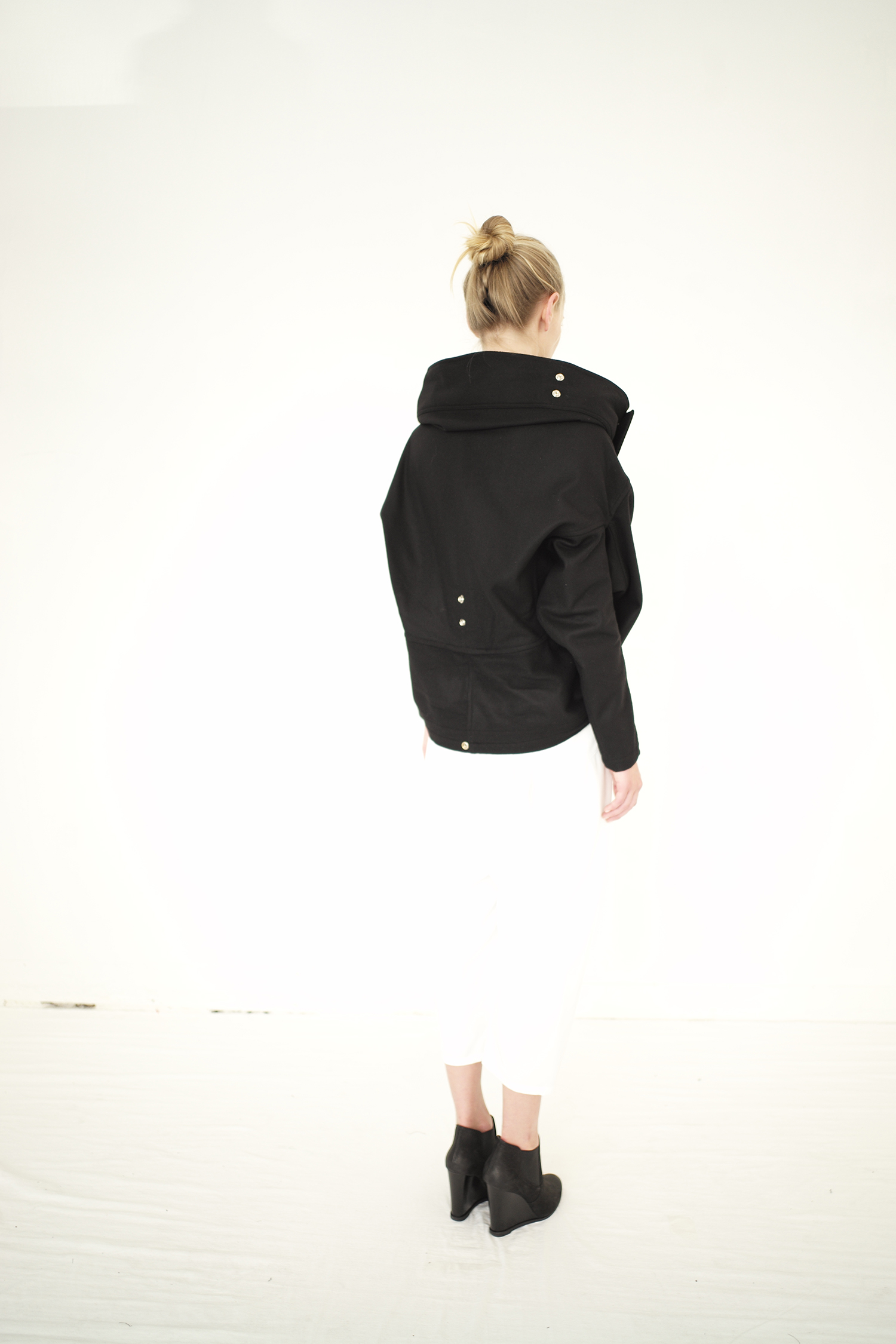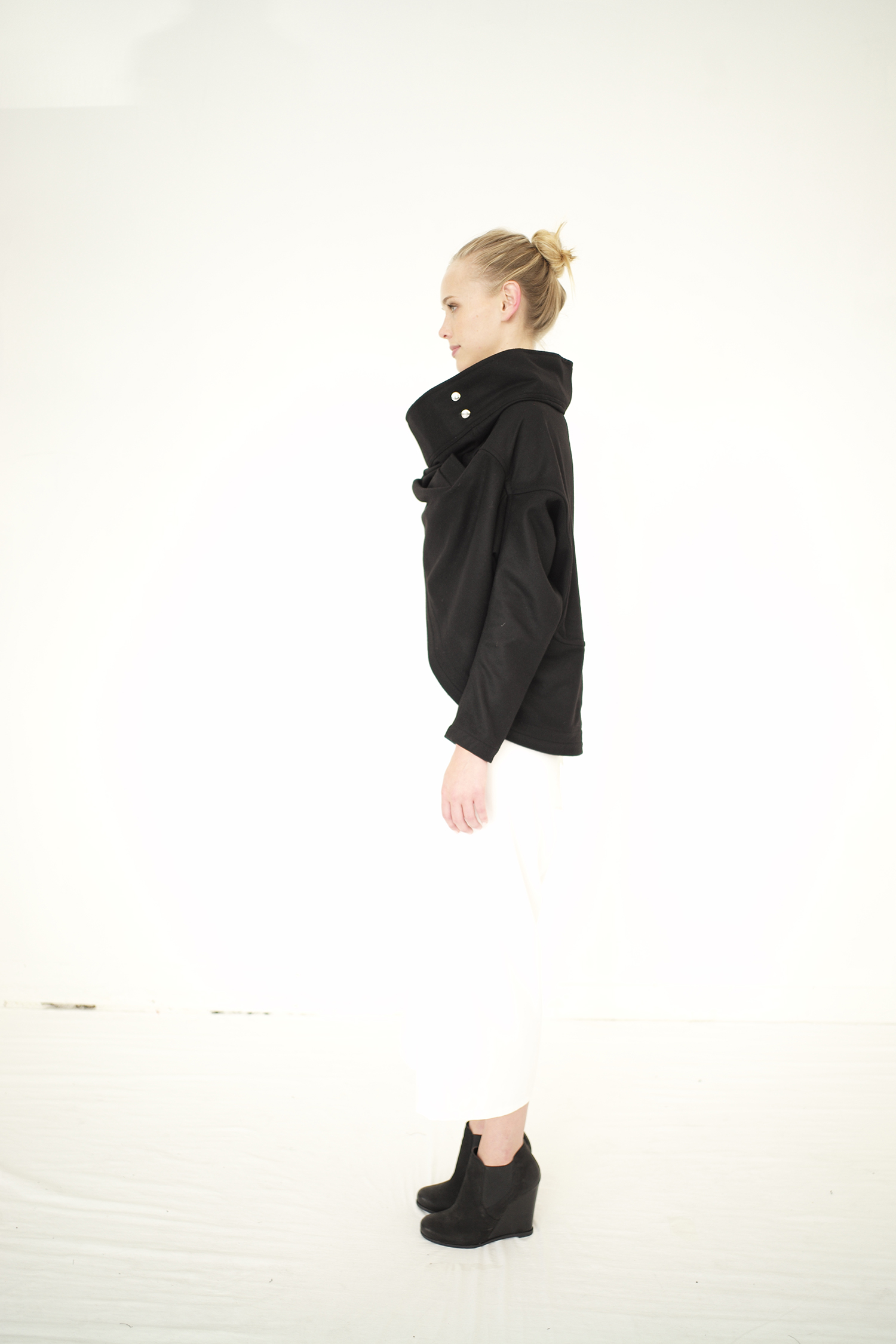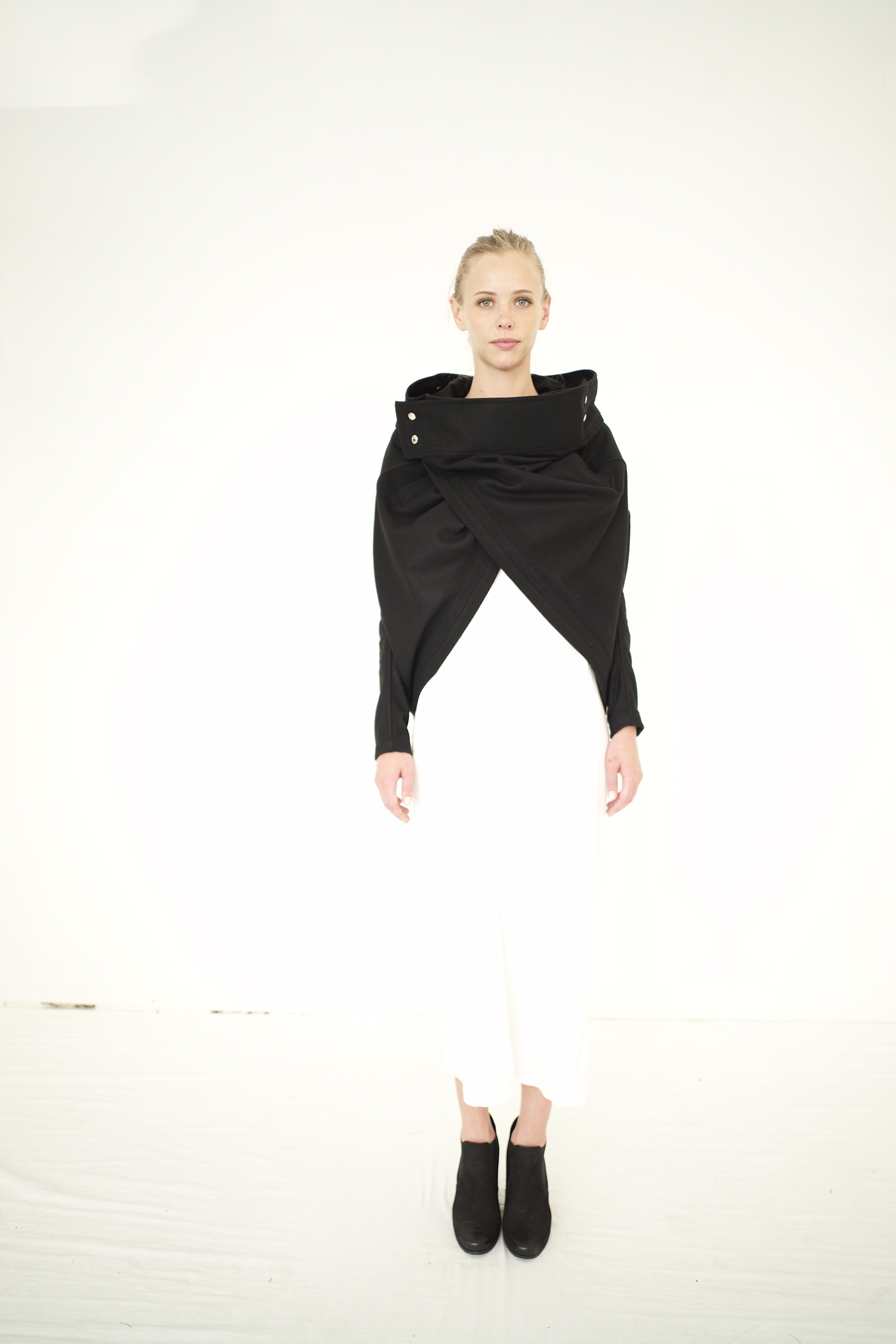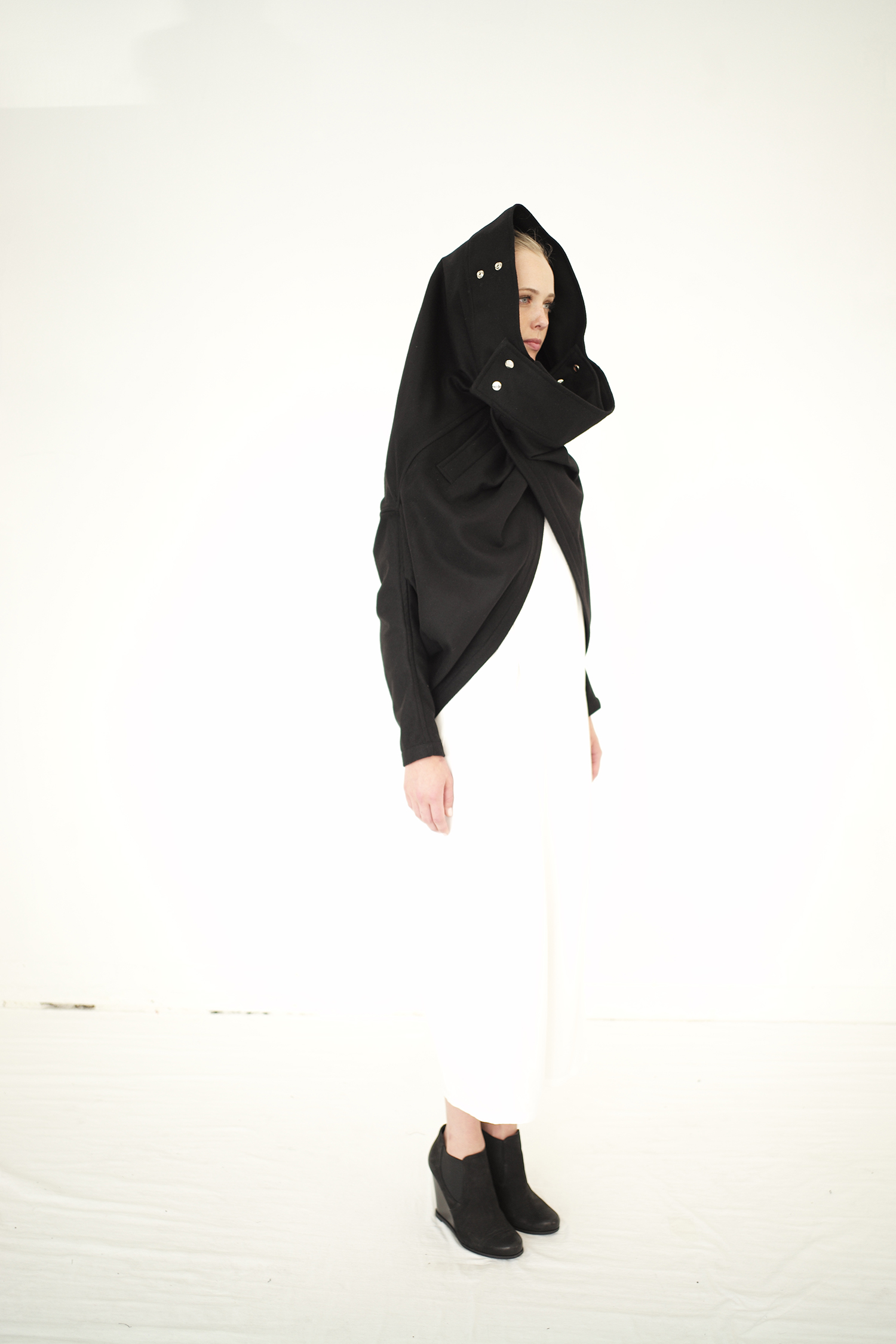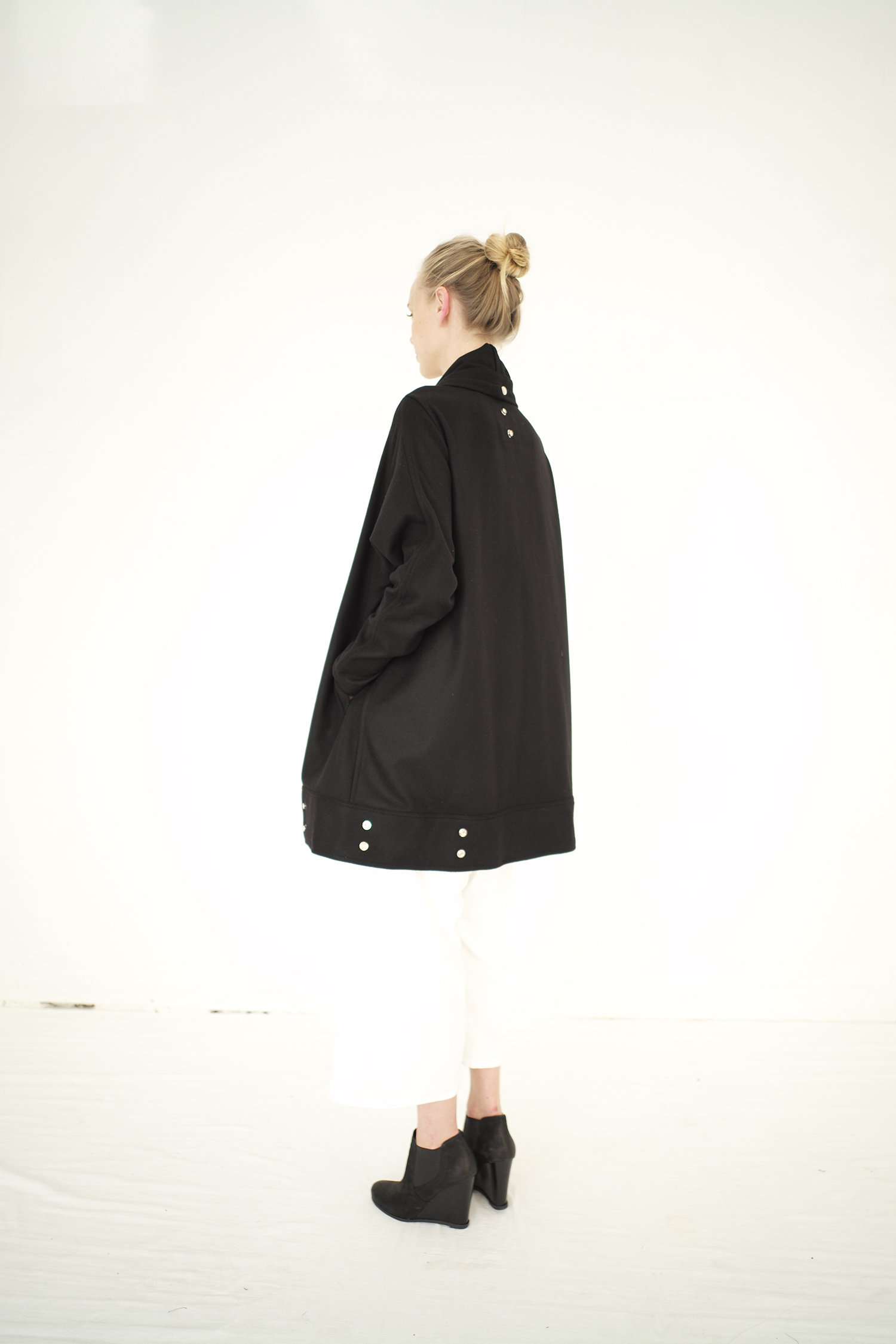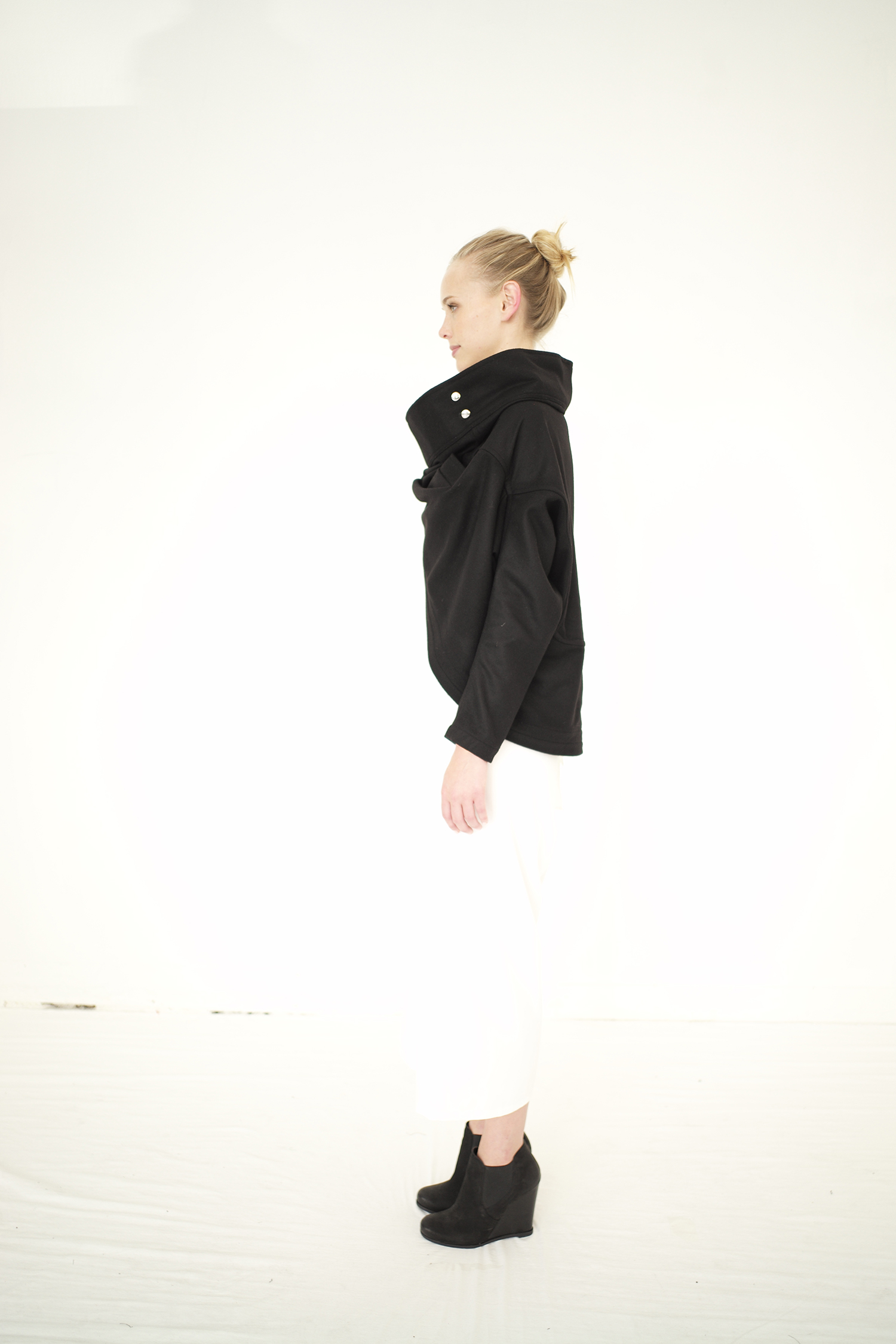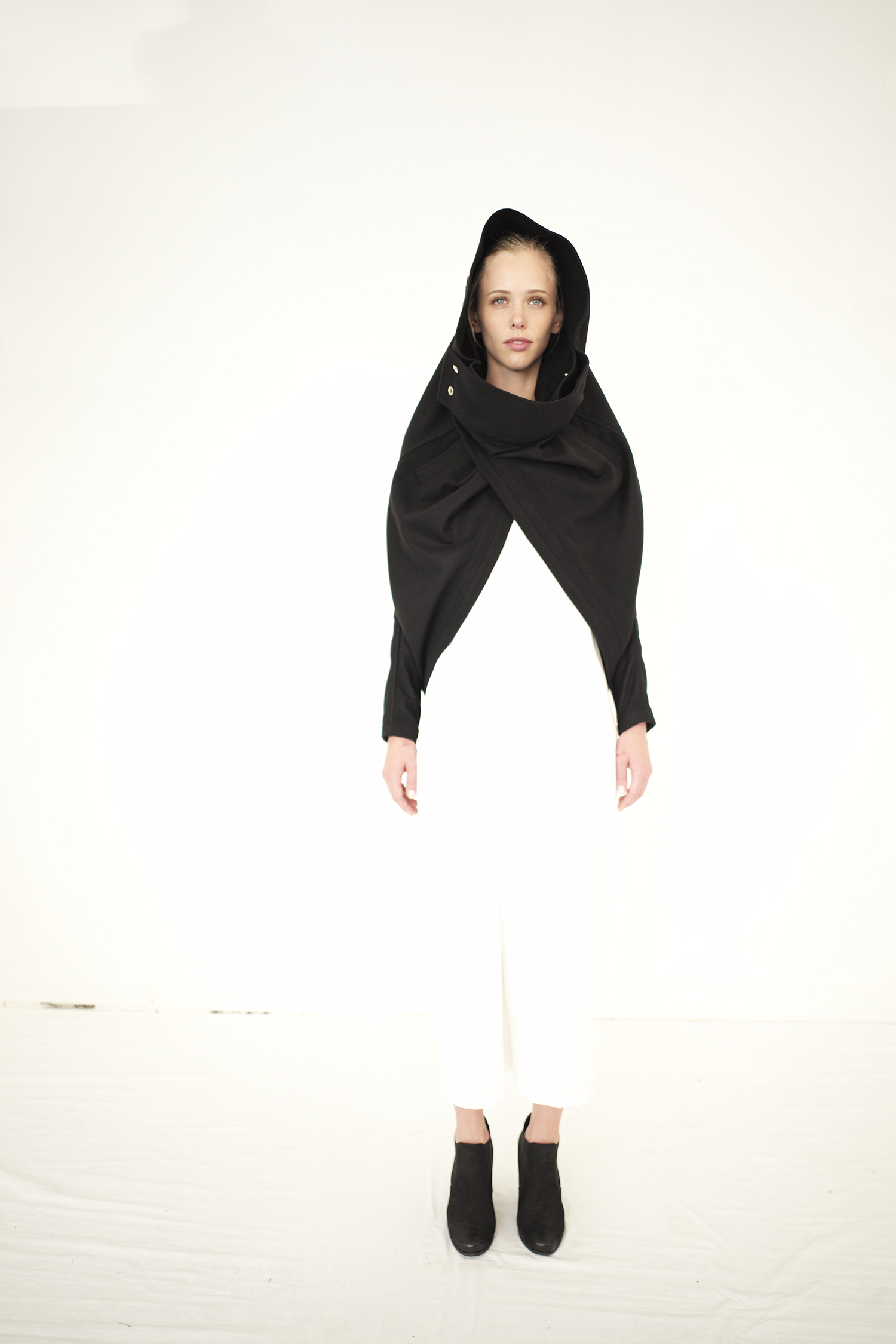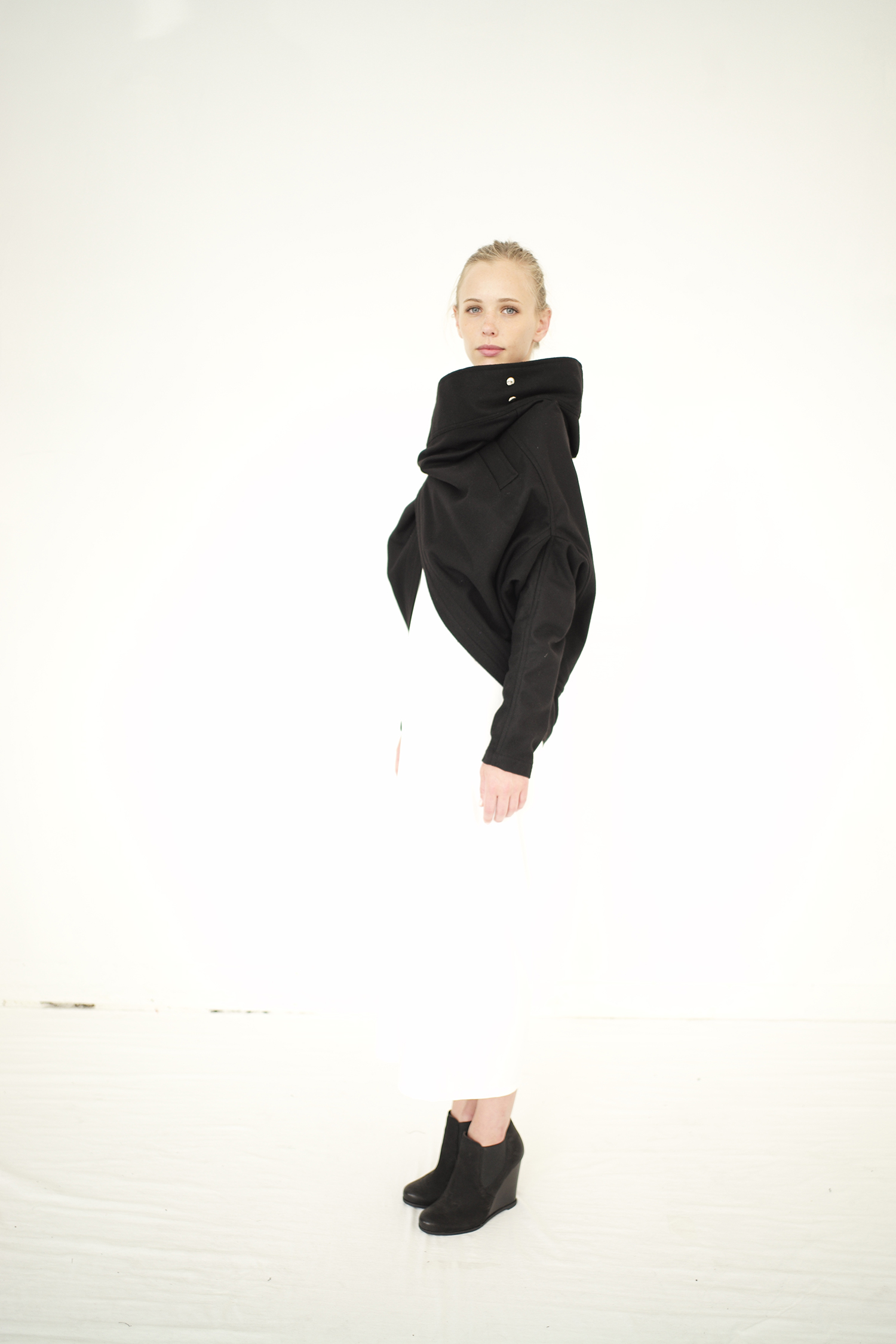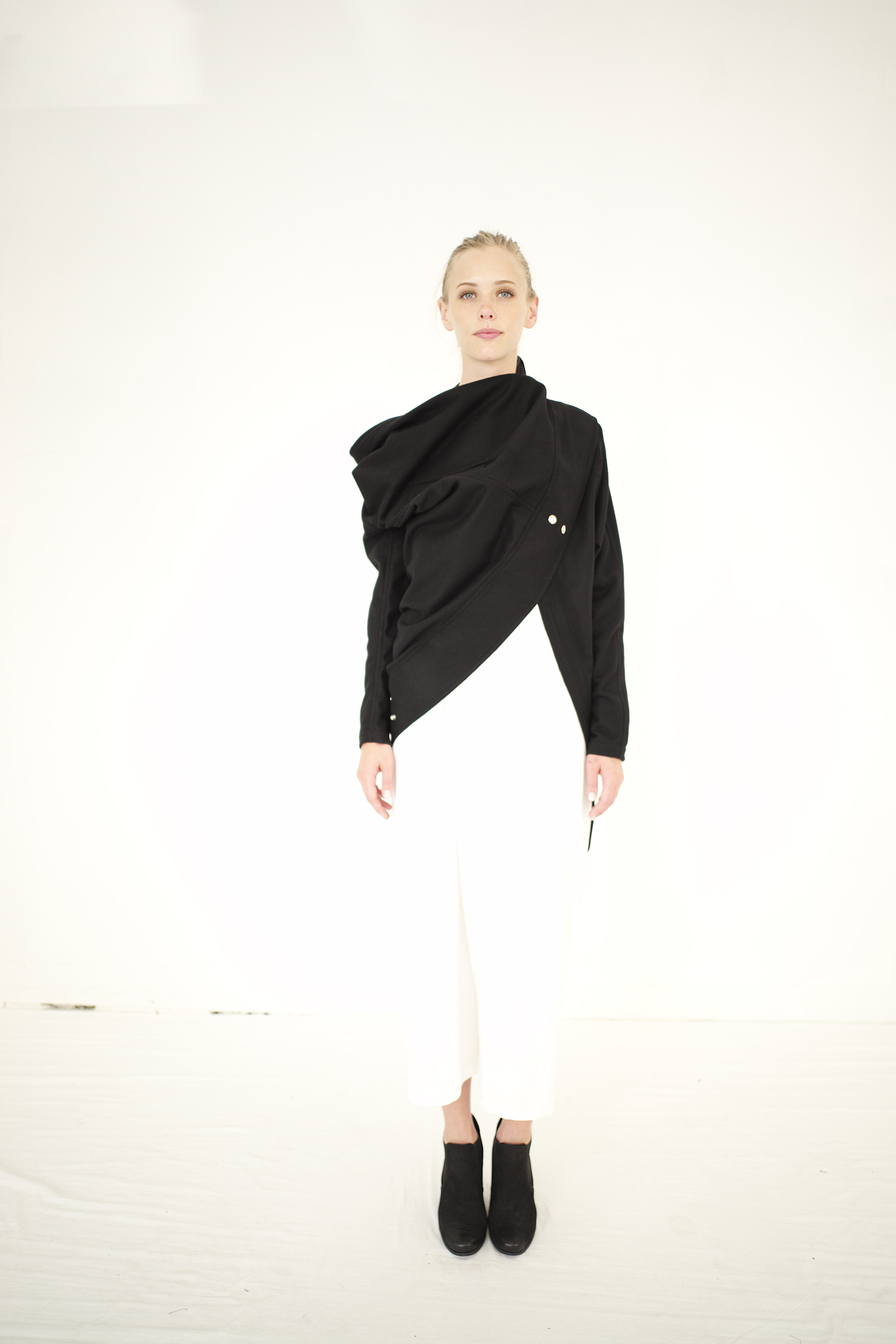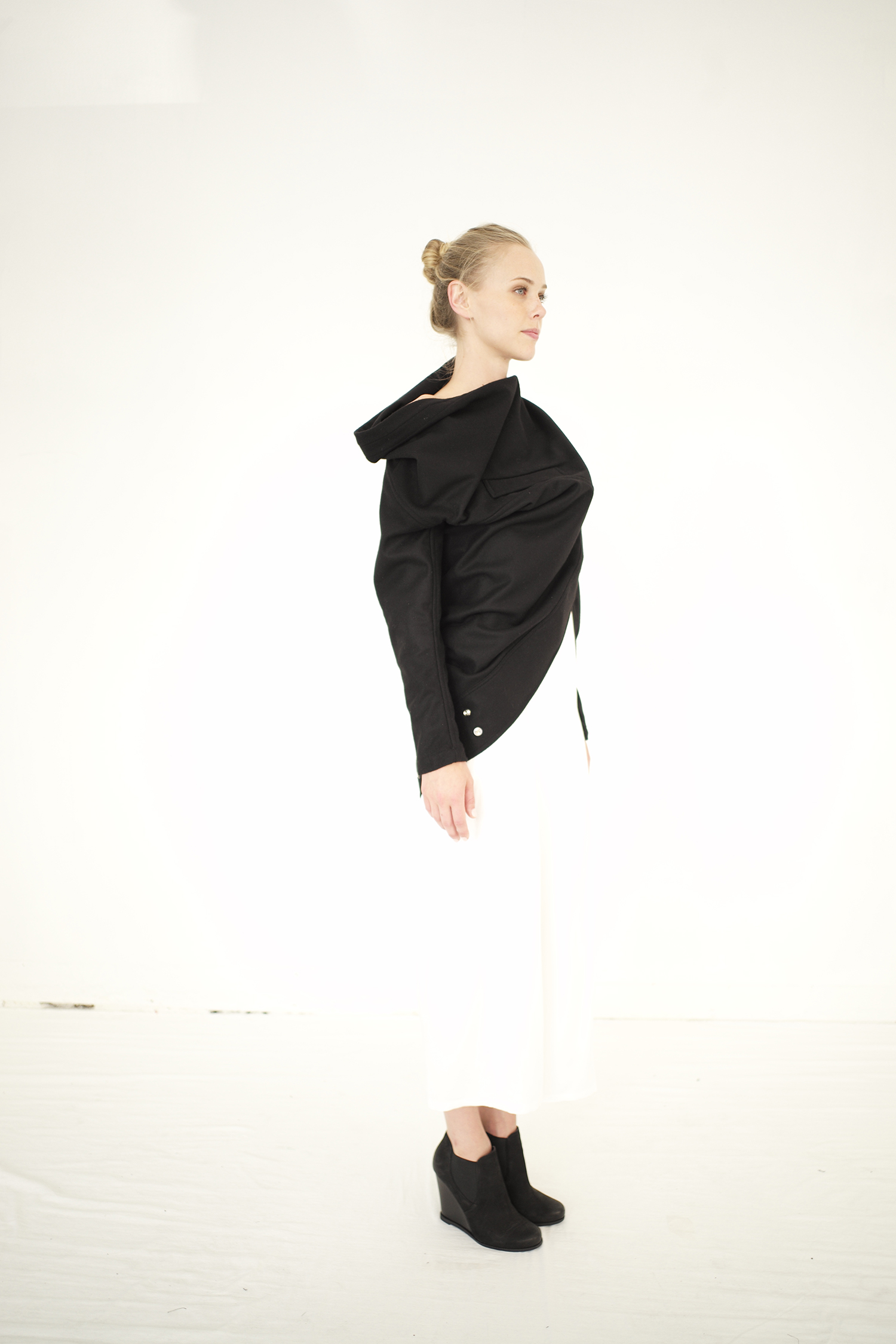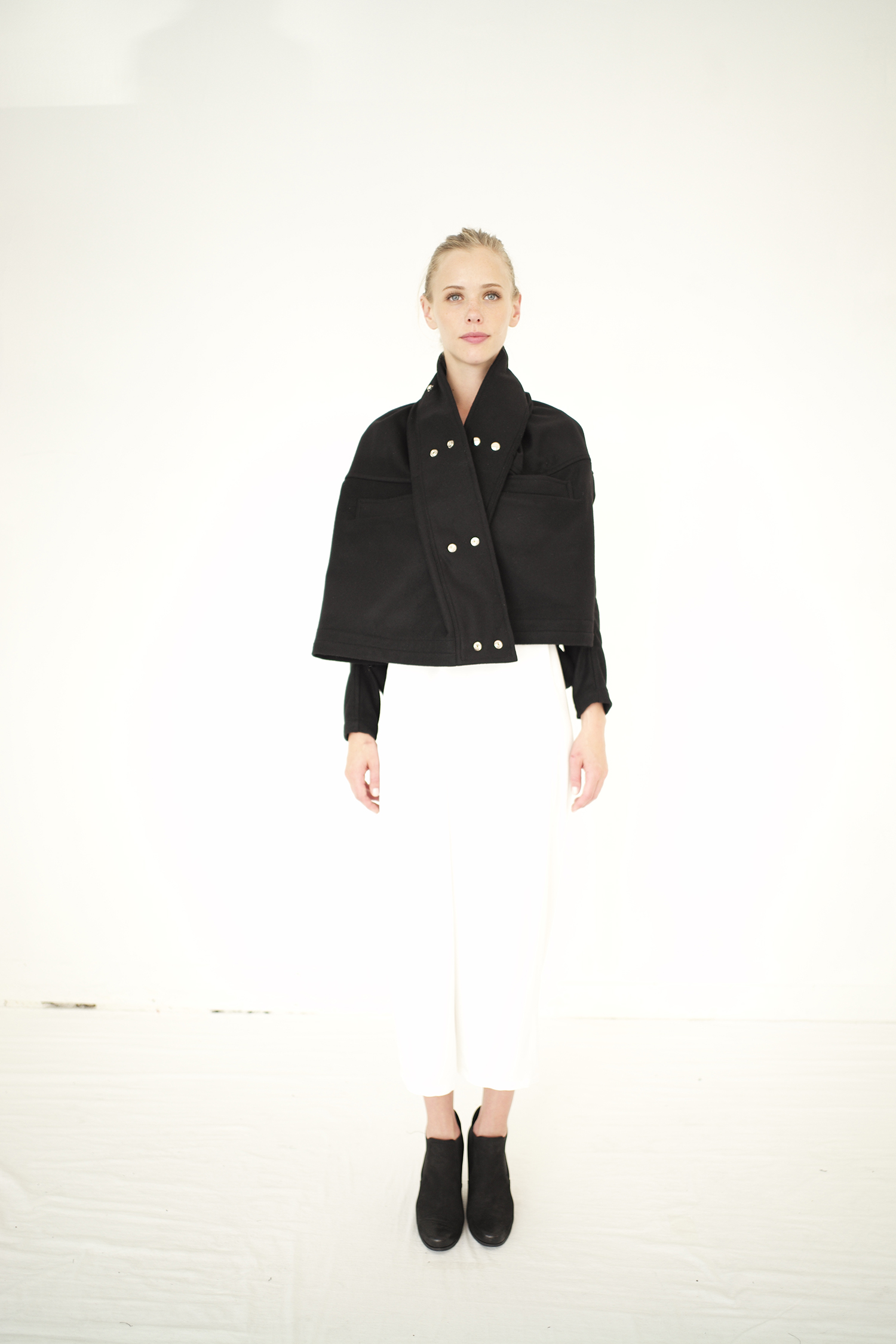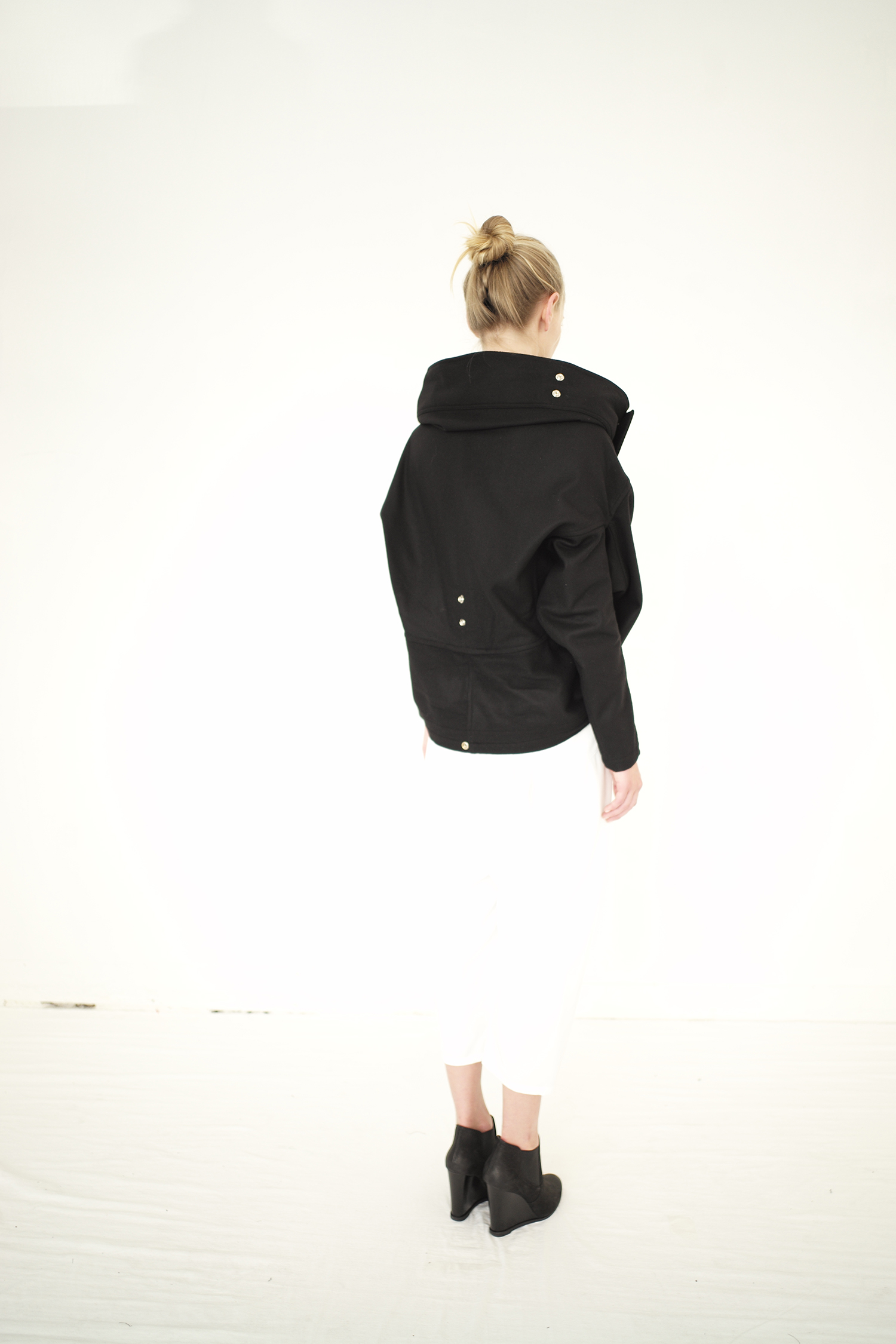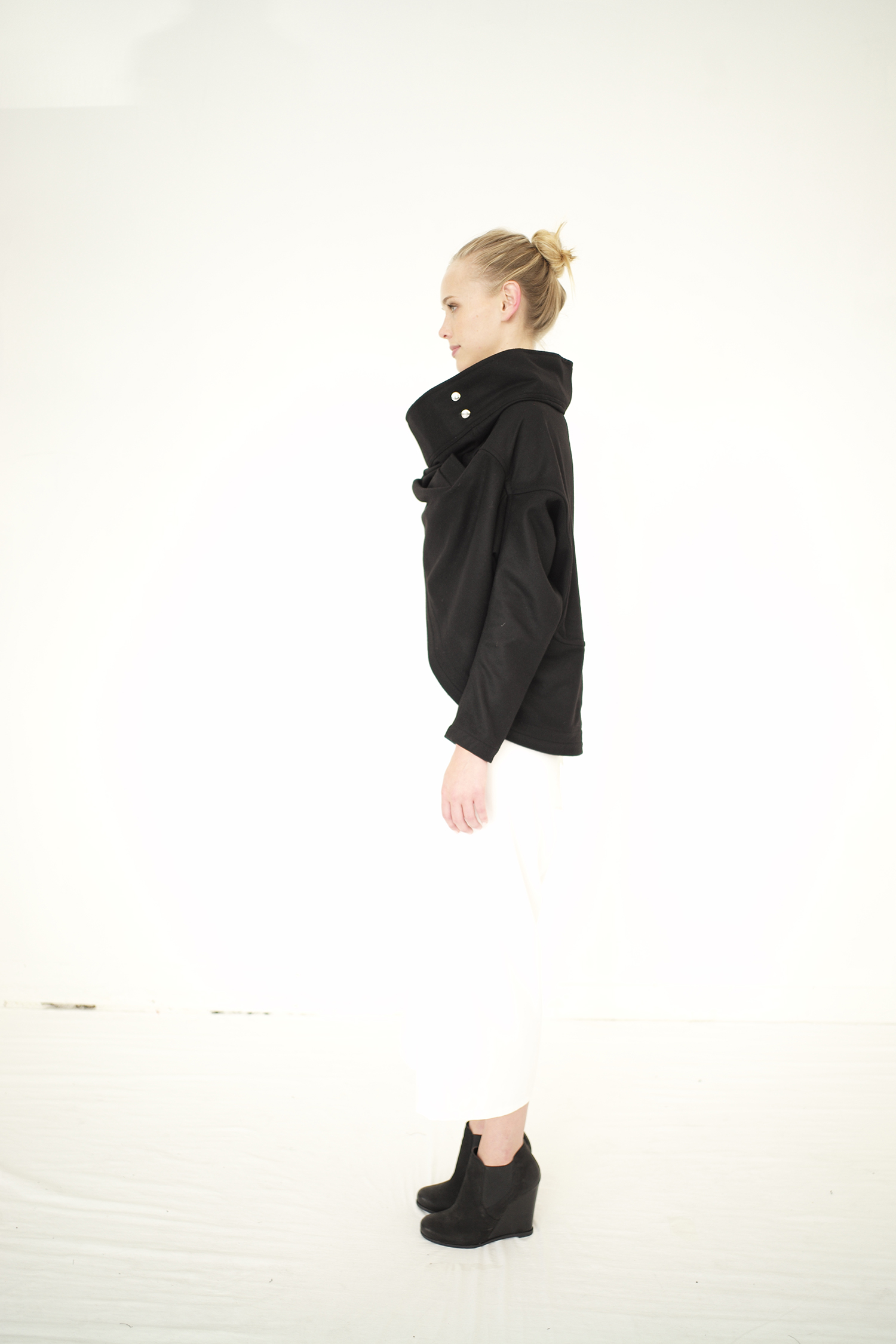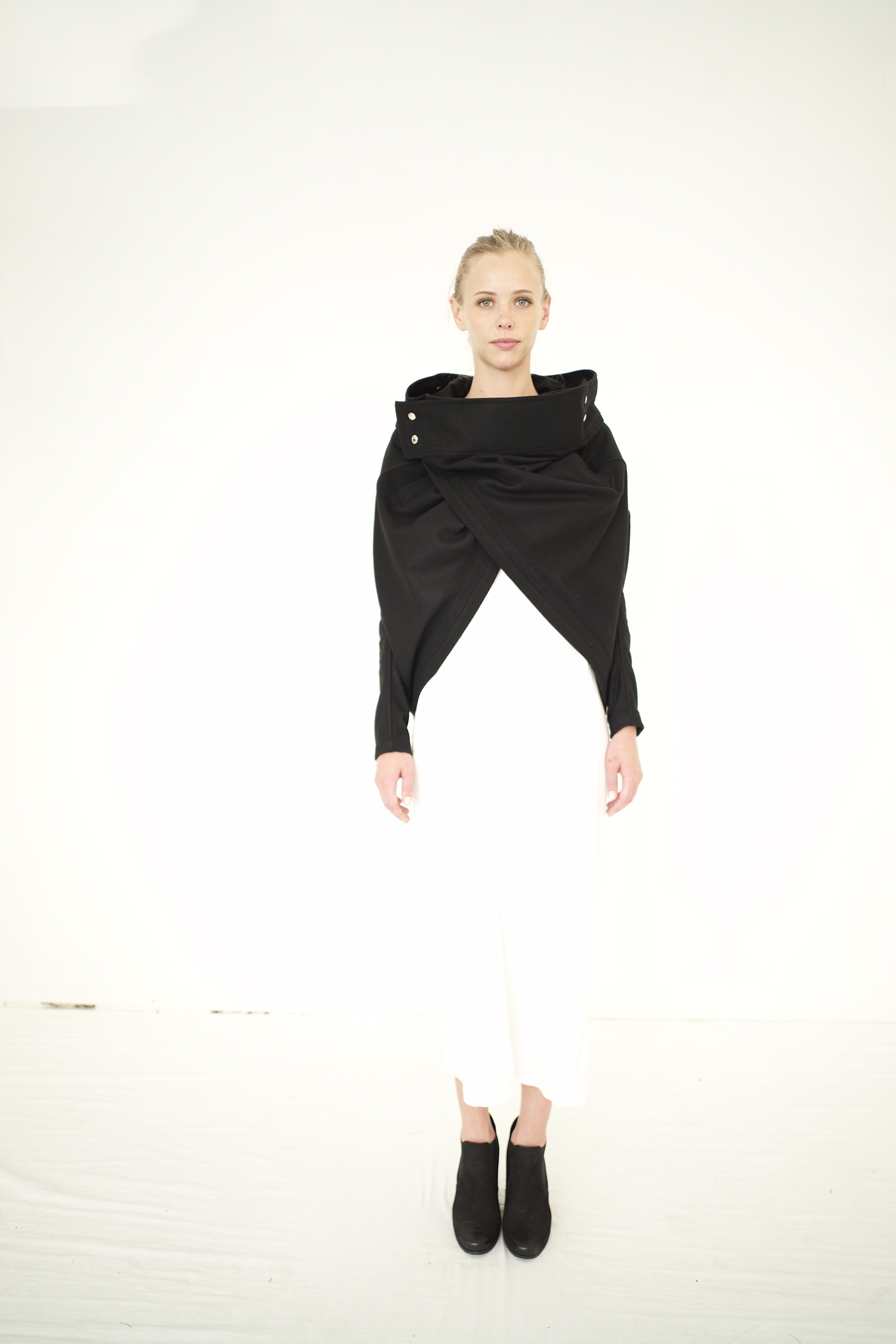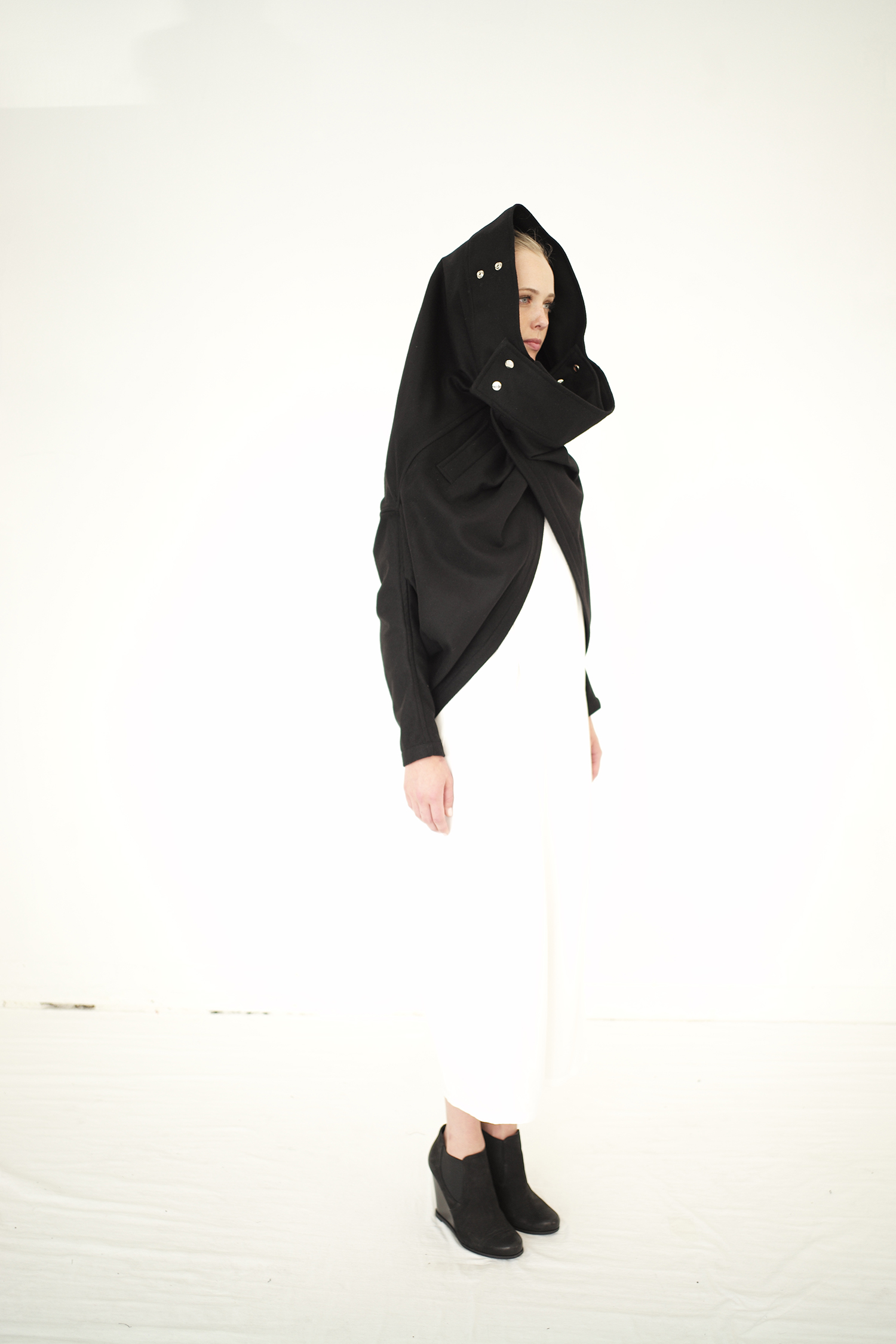 Our award-winning jacket we've been making for 7 years. Conforms to your body and transforms to be worn upside down or right side up, with a cowl neck or a hood, simply by snapping the jacket in various ways. Available in 3 fabrics: nylon, melton/medium weight wool, or cashmere. Size 1 fits those who are 4'11" to 5'7"; size 2 fits 5'8" to 6'2".
Shown in melton/medium weight wool. Molly is 5'11" and wears the Swacket in a size 2.
All pieces are made to order in our downtown San Francisco studio and are shipped within 2-3 days of order.